48 West Agency wins Integrated Communications Copper Anvil Award for "Fly Smarter with Ultimate Lift" Campaign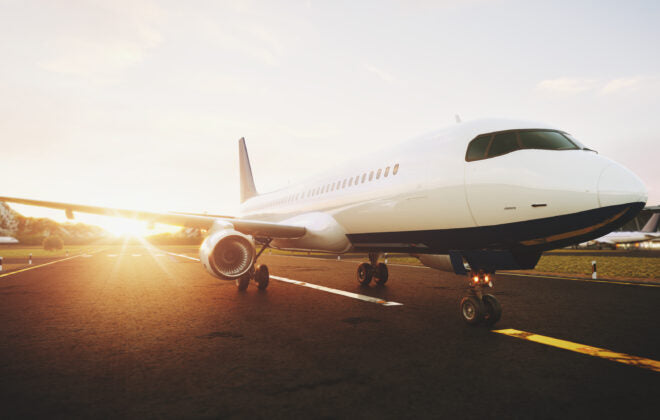 Receives Public Relations Society of America, Phoenix Chapter, 2019 Copper Anvil Award of Merit
Phoenix-based 48 West Agency (48 West) today won the 2019 Public Relations Society of America (PRSA), Phoenix Chapter, Copper Anvil Award of Merit for Integrated Communications Campaign on behalf of their work with aviation company, N1 LLC. The Copper Anvil Award was established to encourage and recognize excellence in public relations and is recognized as one of the highest honors in the industry.
Award for Groundbreaking "Fly Smarter with Ultimate Lift" Campaign
48 West was recognized with this prestigious award for the groundbreaking "Fly Smarter with Ultimate Lift" campaign. Building momentum leading into the world's largest civil aviation tradeshow of the year, the National Business Aviation Association (NBAA) event, 48 West leveraged their deep industry expertise in aerospace, maintenance repair and overhaul (MRO), and business aviation to craft a unique and creative campaign. The integrated campaign elements included a new website, advertising, tradeshow activation, digital, content, public relations, and the creation of an online value calculator. The content elements included infographics demonstrating complex maintenance contract data and fiscal value by specific aircraft engine type, designed as very easy to consume visuals.
"We conducted research via aircraft databases, aviation analyst reports and direct surveys, to learn service providers are selected for their brand recognition and trust," said Kathleen Thompson, Director of  Strategy and Data Science, 48 West. "Using data science, we crafted models of the specific maintenance service plan elements where aircraft owners and operators saw fiscal value. We integrated these important factors: trust, brand recognition, and those specific MSP terms into our campaign messaging."
Fly Smarter with Ultimate Lift is a first-in-class program offering a stand-in "loaner" aircraft, pilot and crew for those customers affected by an unplanned or unscheduled engine technical event. Ultimate Lift quickly provides a solution for customers who
find themselves with significant engine-related delays or cancellations and allows them to finish their mission when the unexpected happens.
Unique Visual Elements
"The majority of aviation advertising in print, online, and at NBAA is centered around visuals that include pictures of aircraft engines, airplane photography and very traditional aviation imagery. We wanted to break through with something completely different that complemented how unique N1's service offering is in this industry," said Alison Rose, Vice President of Public Relations, 48 West. "We designed the integrated campaign to be something completely different and conceptual rather than literal aviation imagery typically found at the NBAA event, and we introduced clean and simple campaign creative elements that stepped outside of the traditional approach taken by most aviation companies."
About 48 West Agency
48 West Agency (48W) is an award-winning, full-service boutique agency providing creative solutions to your toughest marketing and public relations challenges. At 48 West, you will find senior executives with Fortune 100 experience leading strategy development that delivers revenue generation. Our teams understand the multi-layered world of global marketing, reputation management, marketing partnerships, and distribution channels.