48 West Agency Grows Aerospace and Aviation Roster Adding Texas-based Genesys Aerosystems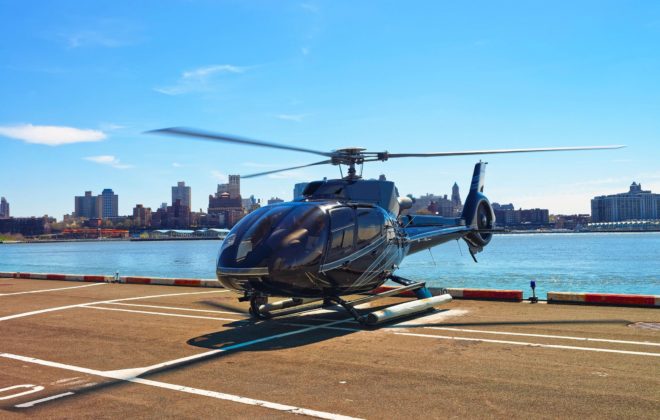 PHOENIX, Ariz., May 16, 2018 – 48 West Agency (48 West), a Phoenix-based full-service marketing and public relations agency, today announced Genesys Aerosystems as a new addition to its growing portfolio of aerospace and aviation clients. The primary focus for 48 West will include aviation market research, market and product strategy and identifying key growth strategies across the enterprise.
Genesys Aerosystems pioneered the world's first FAA-certified 3D Synthetic Vision EFIS and GPS/WAAS navigator and has shipped more than 40,000 autopilot systems over the last 35 years. The company is a leader in integrated cockpit avionics systems for special-mission aircraft and also offers a full line of autopilots for airplanes and helicopters. Genesys Aerosystems' customers include aerospace companies Bell Helicopter, Embraer, Sikorsky and Airbus Military.  
48 West will lead customer and market research and provide marketing strategy recommendations to support the Genesys Aerosystems product marketing team. "We are an ideal partner for Genesys Aerosystems, our decades of aviation experience and data science capabilities enable us to communicate their value to customers and leverage best-in-class marketing techniques and technologies to significantly impact revenue and growth," said Leigh Dow, founder, and CEO of 48 West Agency. "Genesys Aerosystems' products are integral to integrated avionics systems for military and civil customers. We are looking forward to accelerating the marketing strategy for this iconic aviation brand."
48 West continues to expand its capabilities in integrated marketing across the aerospace industry. In 2018, the firm has been named agency of record for two aviation clients, in addition to winning six American Marketing Association Spectrum Awards and the woman-owned agency is currently ranked by the Phoenix Business Journal as one of the top PR, Interactive, Social Media and Advertising agencies.  
About 48 West Agency
48 West Agency (48 West) is an award-winning, full-service boutique agency providing creative solutions to your toughest marketing and public relations challenges. At 48 West, you will find senior executives with Fortune 100 experience leading strategy development that delivers revenue generation. Our teams understand the multi-layered world of global marketing, reputation management, marketing partnerships, and distribution channels. To see what 48 West can do for you visit www.48westagency.com.
About Genesys Aerosystems
Genesys Aerosystems is a leading provider of integrated avionics systems for military and civil customers. Genesys Aerosystems' avionics systems can be offered individually or integrated to provide an entire cockpit. Its synthetic vision Electronic Flight Instrument System (EFIS) revolutionized safety in low-level flight operations and is now approved on more than 700 aircraft and helicopter models. Genesys Aerosystems' Helicopter Stability Augmentation System and Autopilot (HeliSAS) adds to its extensive range of S-TEC autopilot solutions and brings added safety within the reach of a host of operators for whom such systems were previously too expensive or heavy. For more information, visit www.genesys-aerosystems.com.
Media Contact:
Alison Rose
48 West Agency
alison@48westagency.com
602.300.3433