What's Next in Sporting Goods Retail?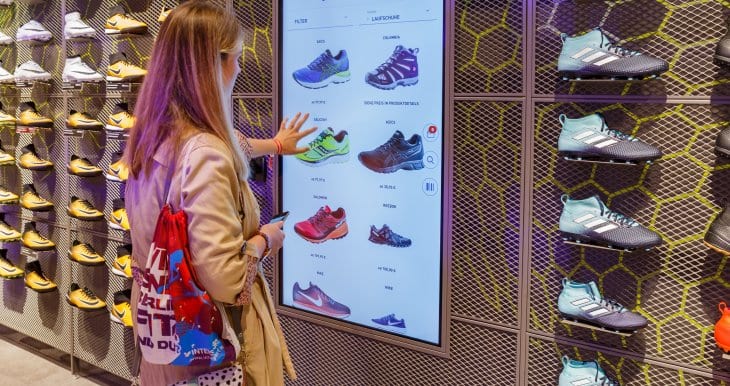 Did you know that there are over 36,000 sporting goods retail stores in the United States? That may sound like a lot, but there was actually a decline of 1% compared to last year.
When it comes to the sporting goods industry, you need to keep up with the latest trends in retail marketing.
So, what are the biggest things that you need to know? What is going to change in 2023?
This is your guide.
Shifting to Online Purchases
The first thing of note here is that like a lot of other brick and mortar businesses, sporting goods stores have to shift some of their sales focus to online purchases.
In this day and age, having an online presence is becoming more and more important. E-commerce businesses have more than doubled in the last decade. On top of this, 71% of US businesses have a website.
This means that more and more customers are going to expect outdoor retail companies to have an online presence. Along with that, they are going to expect online purchases to be available on those websites.
Sporting goods stores have to keep up with this demand and cater to potential customers that may otherwise not set foot in their stores.
Focus on Customer Service
Going off of the above, with online sales gaining more and more momentum, sporting goods stores are going to need a customer service team to complement this. That is because with online sales come more questions that may be hard to get a quick answer to.
Some customers are going to need questions asked before they make their purchase. This can be how long a delivery takes, what colors sneakers come in, if clothing is available in any other size, etc.
You need to make sure that you have the proper customer service team to address these questions. Customers expect friendly and prompt responses as they would get in a store, so it is going to be important to shift this to messenger chats and phone calls.
More Brand Marketing
With the shift in sporting goods going to an online presence, one thing that stores need to make sure they are doing is keeping up with their brand marketing.
Let's face it, there are more ways than ever before to spread brand awareness. However, with that comes more competition than ever before.
Sporting goods stores are going to have to invest in their marketing departments to come up with the best marketing strategy for this environment.
Keep Up With the Sporting Goods Retail Industry
These are the biggest trends that you should be aware of in the sporting goods retail industry. There is a more important focus on brand marketing, establishing an online presence for online purchases, and having the proper customer service team to support those online purchases.
Do you need help with your marketing strategy? Get in touch today to see what we can do for you.