StrataTech Education Group Appoints 48 West Agency as Creative and Content Agency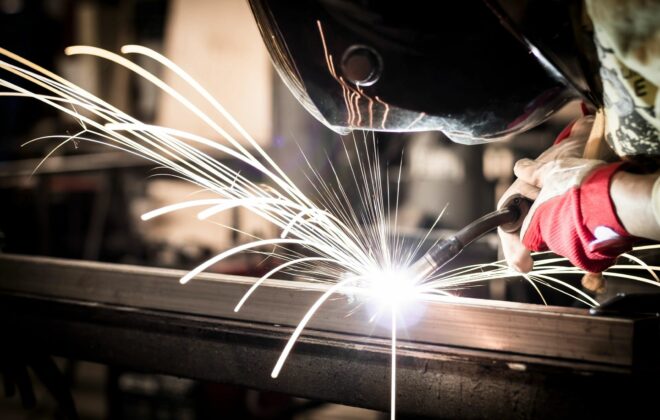 PHOENIX, Ariz., October 20, 2019 – StrataTech Education Group ("StrataTech"), a leading provider of facility-based post-secondary education with a focus on preparing students for careers in the welding and heating, ventilation, air conditioning and refrigeration ("HVACR") trades, has named 48 West Agency ("48 West") as its creative and content agency. The Company has campuses in Phoenix, Arizona; Jacksonville, Florida; Tulsa, Oklahoma; and Houston, Texas.
48 West, an award-winning agency with a roster of global brands, will take on content strategy, creative campaign creation, and content marketing efforts. Leigh Dow, CEO of 48 West, said, "Our agency is uniquely positioned to deliver content for students entering skilled-trade programs designed to address the nation's growing infrastructure needs. It is an exciting time for 48 West and we're thrilled to be working with the marketing team at StrataTech." 
48 West will work with StrataTech to build out its content strategy by conducting research, assessing the brand and leading creative development. The team was selected based on their award-winning content marketing work in the aviation and structural engineering industries and for demonstrating the ability to deliver campaigns using data-centric approaches. "We are known for turning trends into campaigns that deliver results," said Kathleen Thompson, Director of Strategy and Insights at 48 West.
48 West tacks StrataTech onto its growing roster of technical and education industry clients that includes Genesys Aerosystems, TurbineAero, N1 LLC, and Premier Mounts.
ABOUT STRATATECH EDUCATION GROUP
StrataTech Education Group focuses on the education, growth, and development of specialized career education schools, particularly skilled-trade programs designed to address the nation's growing infrastructure needs. Holding an A+ rating by the Better Business Bureau, StrataTech Education Group's portfolio includes The Refrigeration School, Inc. (RSI), Tulsa Welding School (TWS), Tulsa Welding School Jacksonville, and Tulsa Welding School & Technology Center (TWSTC). For more information, visit www.StrataTech.com.