Pelican Products, Inc. Names 48 West Agency PR Agency of Record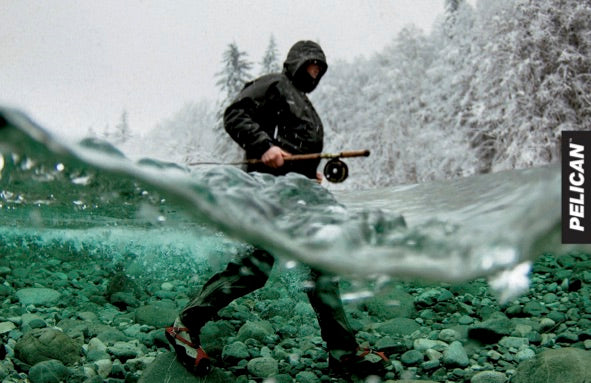 48 West Agency (48 West), an award-winning, full-service marketing agency based in the Warehouse District of Phoenix, Ariz., today announced that it has been named Pelican Products, Inc. (Pelican) PR agency of record (AOR) for the Pelican Commercial, Military, and Consumer business units. Based in Torrance and Long Beach, Cali., Pelican is the global leader in the design and manufacture of high-performance protective cases, temperature controlled packaging solutions, advanced portable lighting solutions and rugged gear for professionals and outdoor enthusiasts. Pelican Elite coolers are Grizzly Bear Certified to withstand life's adventures.
48 West will lead public relations strategy and develop related content. "Pelican's customer base is incredibly inspiring and this is a pivotal moment for the brand as they grow in new markets," said Leigh Dow, CEO of 48 West Agency. "We are looking forward to partnering with the Pelican team to share the compelling stories of how their products are used around the world."
In its 40th year of creating the toughest and most dependable products on the market, Pelican products are used by professionals in the most demanding markets including fire safety, law enforcement, defense/military, aerospace, photography, cinematography, entertainment, and industrial markets. The brand also offers durable products for consumers. The company operates in 21 countries, with 22 international sales offices and six manufacturing facilities around the globe.
Founded in late 2015, 48 West has built a reputation for delivering exceptional marketing and public relations campaigns for ambitious brands. "We recently earned eight finalist nominations and four awards at the 2017 American Marketing Association (AMA) Phoenix Spectrum Awards. We are looking forward to bringing that level of creativity and execution to this prestigious brand," said Dow.
The agency's client portfolio includes the Phoenix-based Gallagher & Kennedy law firm, Aurora World, BASELAYER, Cultura, Frank Lloyd Wright Foundation, Scottsdale Community College, Whale and Dolphin Conservation, Arizona Challenger Space Center and more. The agency is experiencing rapid growth and anticipates hiring several new roles before the end of the year.