48 West welcomes 3 new aviation clients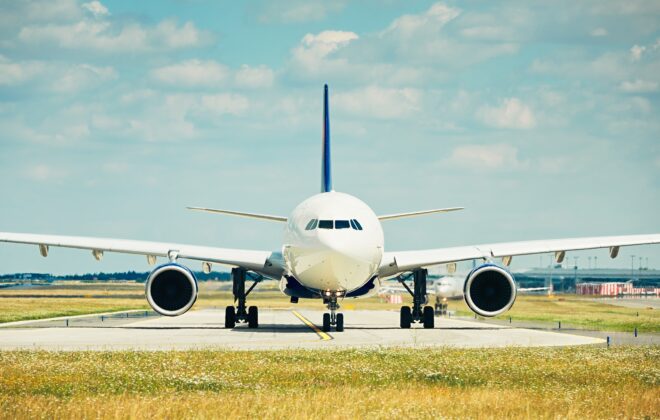 PHOENIX, Ariz., June 3, 2020 – 48 West Agency (48 West), a Phoenix-based full-service marketing and public relations agency, today announced Ramco Aviation Software, Citadel Completions, and New Discovery Aerospace and Defense as additions to its growing portfolio of aerospace and aviation clients. The primary focus for 48 West for each client will include market research, marketing strategy, public relations and content marketing.
Ramco Aviation Software for Aerospace & Defense is a comprehensive enterprise-wide M&E/MRO (maintenance, repair and overhaul) software addressing the needs of Airlines, Heli Operators, MROs, and Business Aviation segments. Leveraging the suite's vast array of applications, the software can automate operations, end-to-end, reduce overhead costs, manage inventory more effectively, increase aircraft availability, reduce AOG (aircraft on ground), and control operations on a business-for-profit basis. Ramco is the industry's leading aviation software for civil and defense, powering 4000+ aircraft and 23,000 users globally. Ramco recently announced a new product, the Ramco Touchless Employee Experience, designed to enable workplace safety and health, in welcoming employees back to work as operations resume.
"We first met the Ramco team at MRO Atlanta in 2018, and their new solution for a touchless employee experience was an opportunity to work together on their solution for a safer work environment as people return to work during the pandemic," said Leigh Dow, founder, and CEO of 48 West Agency. "Ramco is enabling workplace safety and health through facial recognition and thermal screening, replacing touch-based bio-metric or swipe cards and our team is on board to bring this much needed product to market."
Citadel Completions is committed to revolutionizing completions process standards and deliver luxury-outfitted VIP/VVIP aircraft with the industry's most aggressive delivery schedules. Citadel's mission is to be the world's premier provider of VIP/VVIP interior completions for large aircraft, ranging from B737 and A320 airframes to larger Boeing and Airbus models such as B747, B767, B777, B787, A330, and A340 The Citadel team focuses on delivering aircraft in ground-breaking one-year periods. Citadel can accommodate the entire range of VIP/VVIP owners, including private entities, government/heads of state and corporate protocol operators. Citadel Completions also offers a complete range of MRO services. 48 West Agency provides marketing services to the organization, including marketing strategy, research, public relations, content marketing and trade show and event support.
"Citadel operates in the Ultra High Net Worth (UHNW) category of luxury services, a space that faces a constant challenge of developing highly targeted and personalized marketing strategies to influence the purchasing decisions of the world's wealthiest individuals," said Dow. "We started with market intelligence to uncover, understand, and engage with the world's wealthiest individuals, and then built an integrated strategic marketing campaign for customer acquisition."
New Discovery Aerospace and Defense is an expert network that fills the aerospace expertise and relationship gap to help you solve industry challenges in business development, strategy, and operations. By leveraging their exclusive Aerospace & Defense professional ecosystem, the company helps you find Advisors that execute strategic projects and initiate new business introductions providing the most cost-effective way to grow your business. The 48 West team provides web development, marketing automation and lead generation services to New Discovery and their sister organization Performance Software Corporation, a company specializing in aerospace and defense applications that are as reliable as they are innovative.
48 West continues to expand its capabilities in integrated marketing across the aerospace industry. In the last two years the firm has been named agency of record for seven aviation clients, in addition to winning 18 American Marketing Association Spectrum Awards and the woman-owned agency is currently ranked by the Phoenix Business Journal as one of the top PR, Interactive, Social Media and Advertising agencies and Ranking Arizona's Top 2020 PR agencies.
About 48 West Agency
48 West Agency (48 West) is an award-winning, full-service boutique agency providing creative solutions to your toughest marketing and public relations challenges. At 48 West, you will find senior executives with Fortune 100 experience leading strategy development that delivers revenue generation. Our teams understand the multi-layered world of global marketing, reputation management, marketing partnerships, and distribution channels. To see what 48 West can do for you visit www.48westagency.com.