SaaS firm Cerebrum Corp. selects 48 West as strategic growth marketing partner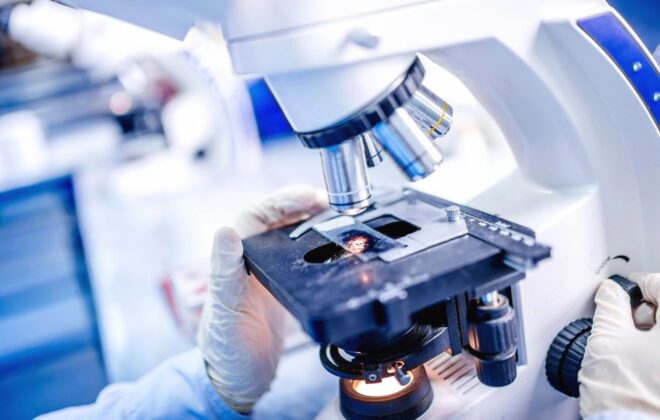 PHOENIX, Ariz., May 15, 2020 – 48 West Agency (48 West), a Phoenix-based full-service marketing and public relations agency, is selected as the Cerebrum Corp agency of record. Created by laboratory and computing professionals, Cerebrum Corp is a Software-as-a-Service (SaaS) firm that designs intelligent lab workflow software solutions to the never-ending bottleneck of specimens in accessioning for small to medium-sized medical and anatomical pathology practices or CRO.
Continued Expansion
This selection continues to expand 48 West's growing roster of marketing and public relations clients across the SaaS industry. The woman-owned firm is currently engaged with fifteen SaaS clients and is currently ranked by the Phoenix Business Journal as one of the top PR, Interactive, Social Media and Advertising agencies and Ranking Arizona's Top Four 2020 PR agencies.
48 West was hired for their demonstrated expertise in SaaS marketing and their ability to provide subject matter expertise to the unique challenges presented in marketing SaaS products. The team is tasked with creating an effective strategy to reach the business' goals, crafting an inbound strategy to support tactics and working with tech and product development experts to create lead generation content.
"Cookie-cutter tactics do not work in this space. Our team has extensive B2B experience working with SaaS companies and we understand how to develop strategies that instill transparency in the lead generation pipeline. By choosing to hire 48 West, Cerebrum has made an investment in scalable SaaS customer acquisition, lead generation and client engagement," said Leigh Dow, CEO of 48 West Agency.
SaaS Marketing Requires Subject Matter Expertise
SaaS companies create software as a solution to unique problems. The 48 West team is know for solving complex marketing challenges, and provide insight, experience and unique measurable tactics to increase revenue opportunities for their clients. The agency continues to demonstrate results through understanding the individualistic nature of the SaaS landscape.
"Creating a SaaS marketing strategy requires a growth marketing approach that leverages conversion rate optimization and continuous refinement to optimize marketing components as you go," stated Kathleen Thompson, Vice President of Strategy and Marketing Automation at 48 West. "We implemented artificial intelligence tools to enable Cerebrum with the lead generation capabilities typically seen in larger teams."
About 48 West Agency
48 West Agency (48 West) is an award-winning, full-service boutique agency providing creative solutions to your toughest marketing and public relations challenges. At 48 West, you will find senior executives with Fortune 100 experience leading strategy development that delivers revenue generation. Our teams understand the multi-layered world of global marketing, reputation management, marketing partnerships, and distribution channels. To see what 48 West can do for you visit www.48westagency.com.