48 West Agency Expands Arts Portfolio with Ballet Arizona, Arizona Opera and Phoenix Theatre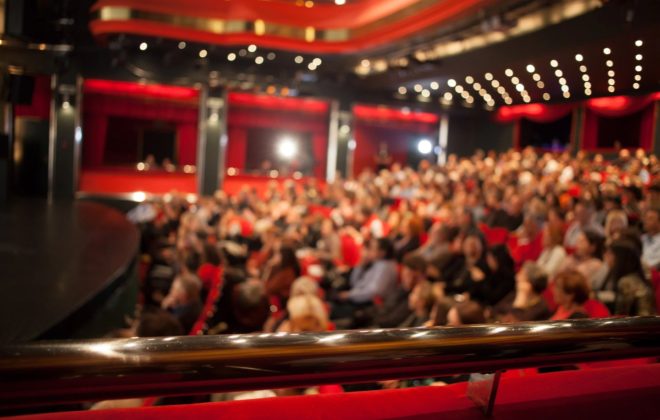 High Profile Valley Arts Clients Choose 48 West Expertise
PHOENIX, Ariz., December 15, 2017—48 West Agency—a leading marketing and public relations agency that solves complex marketing and public relations challenges have been awarded marketing research, strategic marketing, and public relations projects for Phoenix's most prominent performing arts organizations including Arizona Opera, Ballet Arizona, and Phoenix Theatre. Additionally, 48 West Agency will manage media purchases for Ballet Arizona.
"We are excited to being working with these exceptional performing arts organizations to assist them with growing their audience and celebrating their upcoming performance seasons," said Leigh Dow, Founder, and CEO of 48 West.
Ballet Arizona, an innovative and provocative professional ballet company that creates, performs, and teaches outstanding classical and contemporary ballet began their collaboration with 48 West in the spring/summer of 2017. 48 West researched audience personas, created a strategic marketing and public relations plan and mapped out a new media buying structure to include a fresh approach to media dedicated to increasing audience attendance. "We kicked off the 2017-18 season with the wonderfully classic tale of Swan Lake and jumped in to support national and local media outreach, promotion and ticket sales for the thrilling performances for the 2017-18 season," said Alison Rose, Vice President of Public Relations.
48 West will work with the Arizona Opera to deliver market research and public relations aligned with the organization's new programming initiatives. 48 West will conduct focus groups and online surveys to gather feedback from a wide audience covering current patrons as well as art aficionados who have never attended Arizona Opera. The results of this research, combined with a thorough market study will drive recommendations for the organization's branding initiatives as well as the 2018 marketing plan, including strategy, public relations, and social media.
Phoenix Theatre engaged 48 West to conduct detailed market research, inclusive of focus group and online survey analyses, in order to develop and deliver the 2018-2019 marketing plan. Focus group studies will cover current donors, subscribers and ticket holders of Phoenix Theatre, and also individuals throughout the Valley who have yet to visit Phoenix Theatre.
About 48 West Agency
48 West Agency (48W) is an award-winning, full-service boutique agency providing creative solutions to your toughest marketing and public relations challenges. At 48 West, you will find senior executives with Fortune 100 experience leading strategy development that delivers revenue generation. Our teams understand the multi-layered world of global marketing, public relations, reputation management, marketing partnerships, and distribution channels. To see what 48W can do for you visit www.48westagency.com.