The Best of Detroit: A Stay at the Shinola Hotel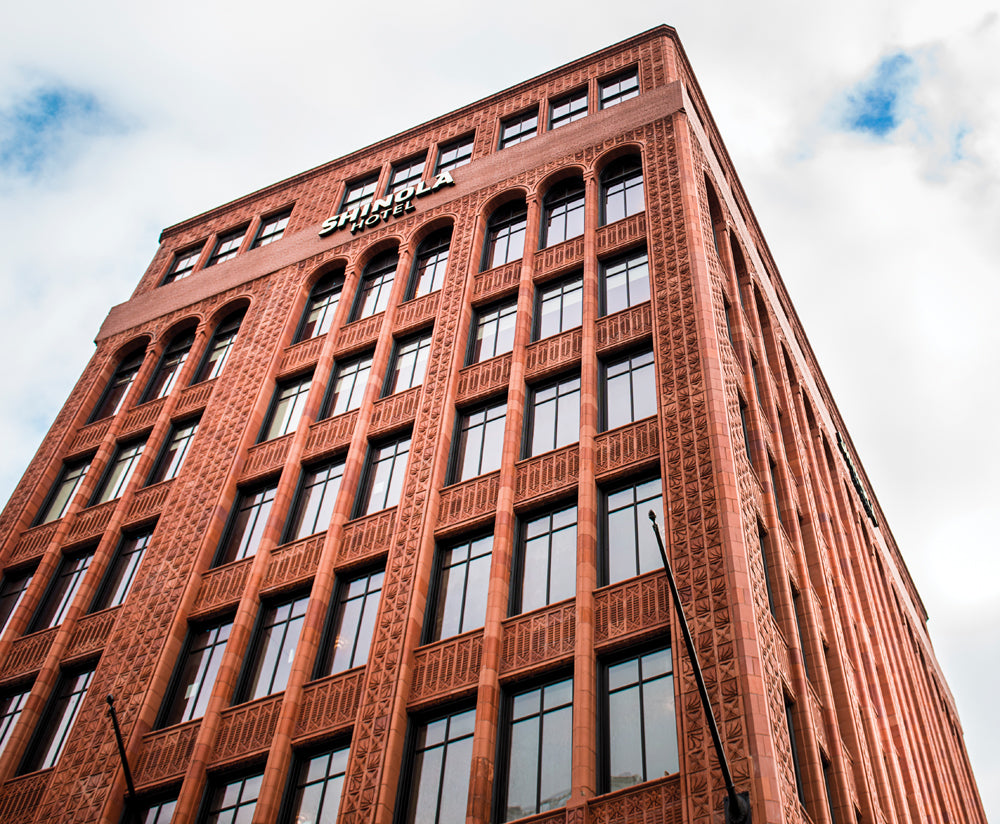 Detroit, once a bustling industrial hub, has been making a comeback in recent years. One of the city's most exciting developments is the Shinola Hotel, which opened its doors in 2019. The Shinola Hotel is a joint venture between Shinola, a Detroit-based luxury goods company, and Bedrock, a real estate firm that specializes in urban development. Shinola is a new client at 48 West, and we had the great privilege of staying and dining at the Shinola Hotel recently. 
The Shinola Hotel is located in the heart of downtown Detroit, in the historic Woodward shopping district. The hotel is housed in two historic buildings that were built in 1915 and 1936. The buildings have been beautifully restored, and the interiors have been designed to reflect Detroit's rich history and cultural heritage.
The Shinola Hotel features 129 guest rooms, each with unique furnishings and decor. The rooms are spacious and comfortable, with luxurious amenities such as Frette linens and Le Labo bath products. The hotel also offers a range of dining options, including the exceptional San Morello restaurant, which serves delicious Italian cuisine, and the Evening Bar, which offers exceptional craft cocktails and live music. 
One of the highlights of the Shinola Hotel is its impressive collection of contemporary art. The hotel has partnered with local galleries and artists to showcase works by some of Detroit's most talented creatives. The hotel's public spaces are filled with striking pieces of art, from colorful murals to abstract sculptures. Additionally, the hotel has a Shinola store, fully stocked with the best of the brand's quiet luxury goods. 
The Shinola Hotel is also committed to sustainability and environmental responsibility. The hotel uses eco-friendly cleaning products and has implemented a range of energy-saving measures, including LED lighting and a state-of-the-art HVAC system.
In addition to its luxurious accommodations and impressive art collection, the Shinola Hotel also offers a range of amenities for business travelers and event planners. The hotel has several meeting rooms and event spaces, including a ballroom that can accommodate up to 300 guests.
Overall, the Shinola Hotel is a stunning part of Detroit's hotel scene. The hotel's commitment to local art, sustainability, and cultural heritage make it a unique and memorable destination for visitors to the city. Whether you're in Detroit for business or pleasure, the Shinola Hotel is the perfect place to stay.