48 West Agency Named Premier Mounts' PR Agency of Record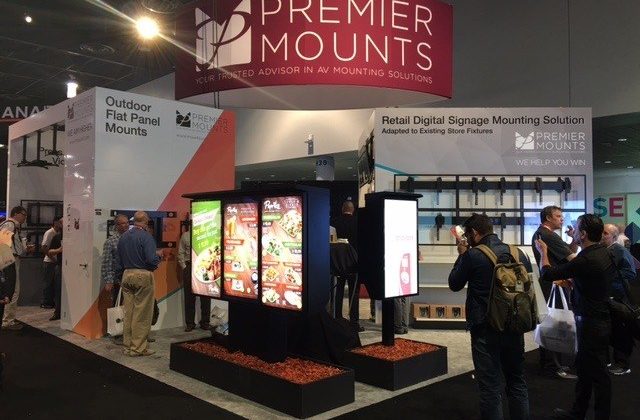 PHOENIX, Ariz., August 20, 2018 - Premier Mounts, the leader in superior mounting solutions, and the company that designs and manufactures visual display mounting solutions for the world's largest brands, has named 48 West Agency as its public relations agency of record.
The goals of the partnership are to increase Premier Mounts brand awareness and communicate their commitment to product innovation. The award-winning Phoenix-based agency will develop the Premier Mounts' public relations strategy and brand communications.
"We chose 48 West because the agency has completed several projects for us and it's obvious they really understand our brand and they work very well with our team," said Curtis Rose, Marketing Manager for Premier Mounts. "From the start of this relationship, 48 West has proved they are both strategic and creative. This partnership will position us to reach more people through multiple channels."
Premier Mounts engineers and installs tailored mounting solutions that are designed and manufactured in the USA and installed in some of the largest audio video projects around the globe. When turning digital signage dreams into reality becomes a challenge, Premier Mounts answers the challenge from the first conversation to the finished installation.
"We have enjoyed working with Premier Mounts, their team is dedicated to quality and innovation, just like us," said Leigh Dow, 48 West Agency's CEO. "We recently also started new work on market research, 3D video development, marketing automation and digital marketing with Premier Mounts. We couldn't be more excited about how Premier Mounts is bringing new concepts to market."
Premier Mounts joins 48 West's rapidly growing roster of clients and is a marquee west coast client.
About 48 West Agency
48 West Agency is an award-winning, full-service boutique agency providing creative solutions to your toughest marketing and public relations challenges. At 48 West, you will find senior executives with Fortune 100 experience leading strategy development that delivers revenue generation. Our teams understand the multi-layered world of global marketing, reputation management, marketing partnerships, and distribution channels. To see what 48W can do for you visit 48westagency.com.
About Premier Mounts
The leader in superior mounting solutions serving the diverse needs of the audiovisual industry since 1977. Having over 700 legacy mounts, we lead the industry in responsive production at scale, maintaining quality, complexity and lead times. From our group of talented engineers to our dedicated team of customer service professionals, our core values are built on the bedrock principle that people come first. Our mission extends beyond simply manufacturing products as we aim to develop personal relationships and partnerships with our customers in order to realize their dreams. For more information, visit PremierMounts.com.
Media Contact:
Alison Rose
48 West Agency
alison@48westagency.com
602.300.3433